Creative and Digital Media
This course is run as a level 6 National Progression Award - which is equivalent to one Higher. It will combine the units below in green. Units in red will be delivered in the next academic year to complete the full Foundation Apprenticeship. any student just completing year 1 will be awarded the NPA only after this year.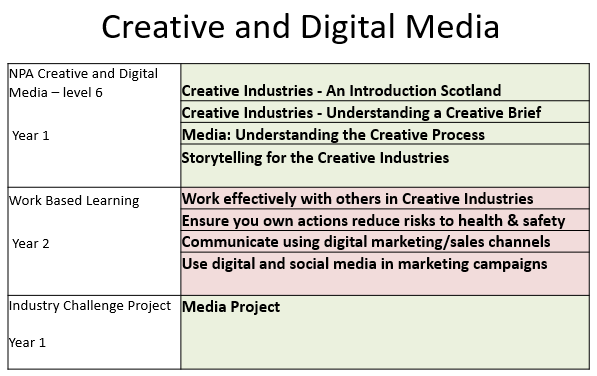 More information can be found on the Borders College website. Click here to read about the course.